Our Team delivers Affordable Excellence!
Centra Lawyers is a full-service law firm serving primarily the Maple Ridge, Pitt Meadows and the Lower Mainland of BC. Each of our lawyers focuses on a specific practice area, which allows for increased effectiveness in advice and implementation. Our lawyers, and support staff, are committed to our clients' matters and will do what it takes to deliver excellent service at an affordable price.
Please don't hesitate to contact us with any questions or concerns.
Local Lawyers move to continue RD Shantz Legacy
Lawyers, Eric Mollema, Adrienne Dale, Sherri Robinson, Ryan Dueckman and Marcela Shockey have left their former practice in Pitt Meadows to build a new law firm in Maple Ridge. Centra Lawyers, a full-service firm is proud to announce that they have incorporated the practice of R.D Shantz and Associates and operate from their Maple Ridge at 102 – 20110 Lougheed Highway.  Robert D. Shantz, was voted 2014 Citizen of the Year and was one of the longest standing lawyers in Maple Ridge. He diligently served this community providing exceptional legal services for over 40 years.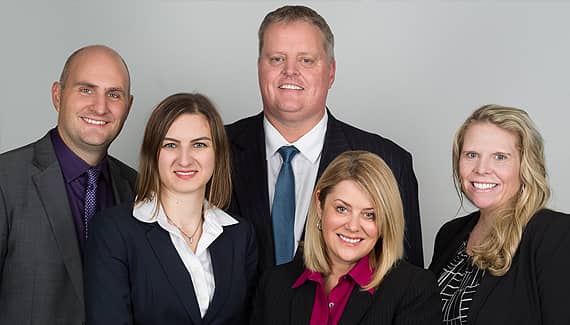 The five lawyers are dedicated to providing the same high quality of service and expertise that both theirs and RD Shantz's clients have become accustomed to and feel that the move will allow them to better serve their clients' interests moving forward.
With each lawyer being focused on a specific practice area from Corporate-commercial, Estate Planning, Probate, Trusts, Family Law, Collaborative Law and Mediation, Real Estate, Franchising, Strata and Litigation, the lawyers bring with them a collection of unique skills and experience that rival that of a downtown law firm.
Centra Lawyers is proud to be a new addition to the community and look forward to working with existing and new clients for many years to come. Existing clients of RD Shantz & Associates are encouraged to visit the offices and meet the new lawyers during the transition process.